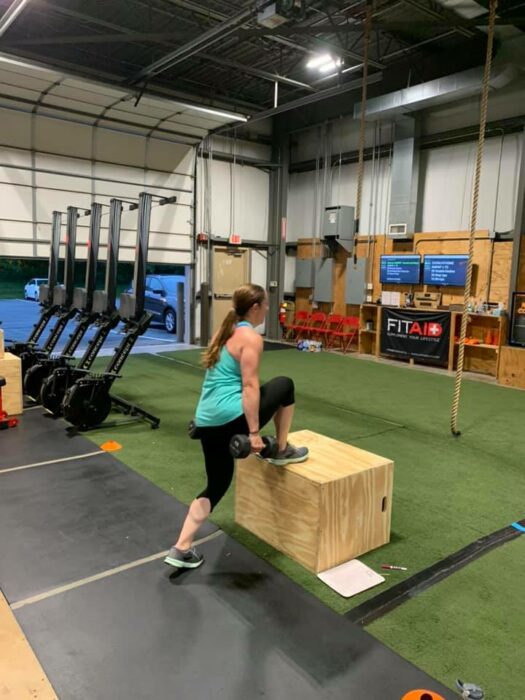 "I joined CrossFit Pneuma nearly two years ago and it has been a life-changer for me. As I was looking for something new and challenging to change up my workout routine (or lack of routine), I was introduced to CrossFit by a friend I used to workout with years before. She raved about the varied workouts, new friends she made, and how she felt the fittest in her life–at almost 60 years old!
So, I searched for a local CrossFit Box, found CF Pneuma, and reached out to Justin to give it a try; even though it seemed intimidating. Was weightlifting and those intense workouts really for me? It didn't take long to realize CrossFit really WAS for me and so many others.
Men and women of all ages have found functional fitness and a true community at CrossFit Pneuma. Justin, Jeremy, and Sandy are fantastic. Even in a group setting, it is very individualized and gives us the right amount of push when you need it and reminders to listen to our bodies and rest and recover.
This has helped transform me, both physically, but also mentally. I'm pretty sure I could take out a questionable stranger in a dark alley! 🙂 But, the best part of CrossFit Pneuma is the community. From my first day, I could tell this was a group of welcoming, positive, goal-oriented individuals–even though our goals may be different. I have found a whole new set of friends that push me and make me laugh daily and I'm proud to be part of the Pneuma Family".